BIENVENUE DANS NOTRE FAMILLE!
Established in 1998 by the de Beaurepaire family, De Beaurepaire Wines produces elegant, balanced and age-worthy wines from grapes grown on their 55 hectare single estate vineyard in Rylstone, NSW.
The family pioneered Rylstone as a wine region because they discovered an ancient limestone rich terroir with shallow sandy soils and ultra-cool inland climate similar to their homeland of Burgundy.
"Welcome to our vineyard, nestled in the heart of an exquisitely beautiful valley. Spanning nearly 2 kilometres along the slopes above the serene Cudgegong River, our vineyard location is a true gem. The surrounding Blue Mountains, with their majestic peaks and sheer escarpments reaching 1200 meters, provide a stunning backdrop. Picture-perfect walls of shimmering red and gold sandstone, reminiscent of cathedral architecture, add a touch of magic to the landscape. As you step onto our cellar door lawns, you'll be greeted by an endless sea of vines, meticulously planted and nurtured to perfection. Immerse yourself in the breathtaking vistas and savour the harmonious blend of nature and viticulture that our vineyard has to offer.
As stewards of our land & honouring our Burgundian forebears, we pursue a French winemaking style. An elegant, balanced & age-worthy style that captures the exceptional character of our special limestone-based terroir, celebrating the variations of each vintage using regenerative farming of our vineyard with the minimum of intervention in the winery."
We hope you thoroughly enjoy the wines we craft and wine experiences we offer. From our family to you, Bienvenue!
Richard, Janet, Amanda & Will de Beaurepaire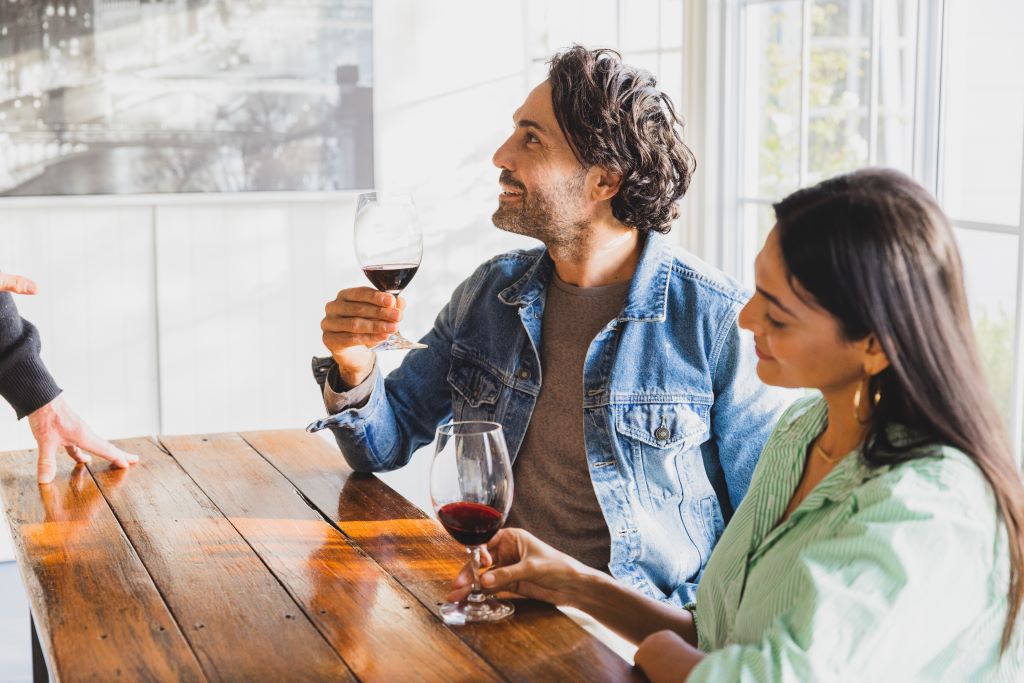 CELLAR DOOR EXPERIENCES
Best Small Cellar Door (2022, Gourmet Traveller Wine)
We specialise in private guided experiences for lovers of French styles of wine searching for immersive experiences. We offer 4 different experiences for you to choose from.
You are also welcome to enjoy our wines on the lawns with family and friends with views back up the valley across nearly 2km of vineyards.

Thursday to Saturday: 11am to 5pm. Sunday: 11am to 3pm. Closed Monday - Wednesday. Bookings are essential
Book Our Experiences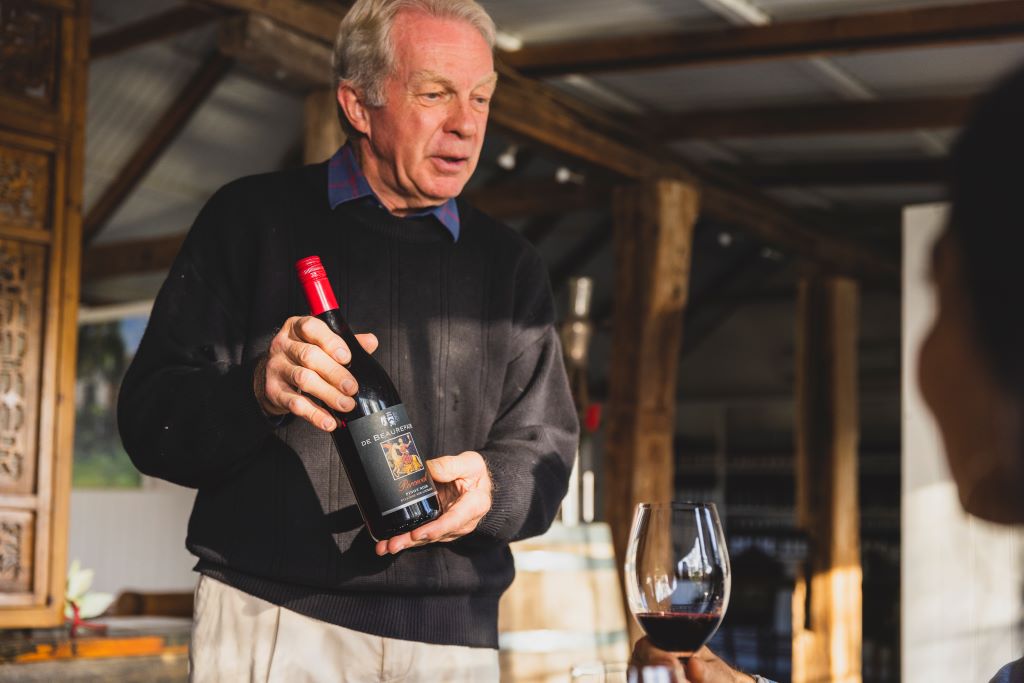 SINGLE ESTATE WINES
Australian Wine of the Year (2018, Winestate Magazine)

5 Star Winery (2024 Halliday Wine Companion) - "Outstanding winery capable of producing wines of very high quality"

We produce 17 elegant & balanced wines from grapes sourced from our sustainable 55 hectare vineyard. They are crafted using a mixture of old and new world techniques to capture the terroir and vintage variation, with minimum intervention.

Shop online. Delivery to your door
Shop Our Wines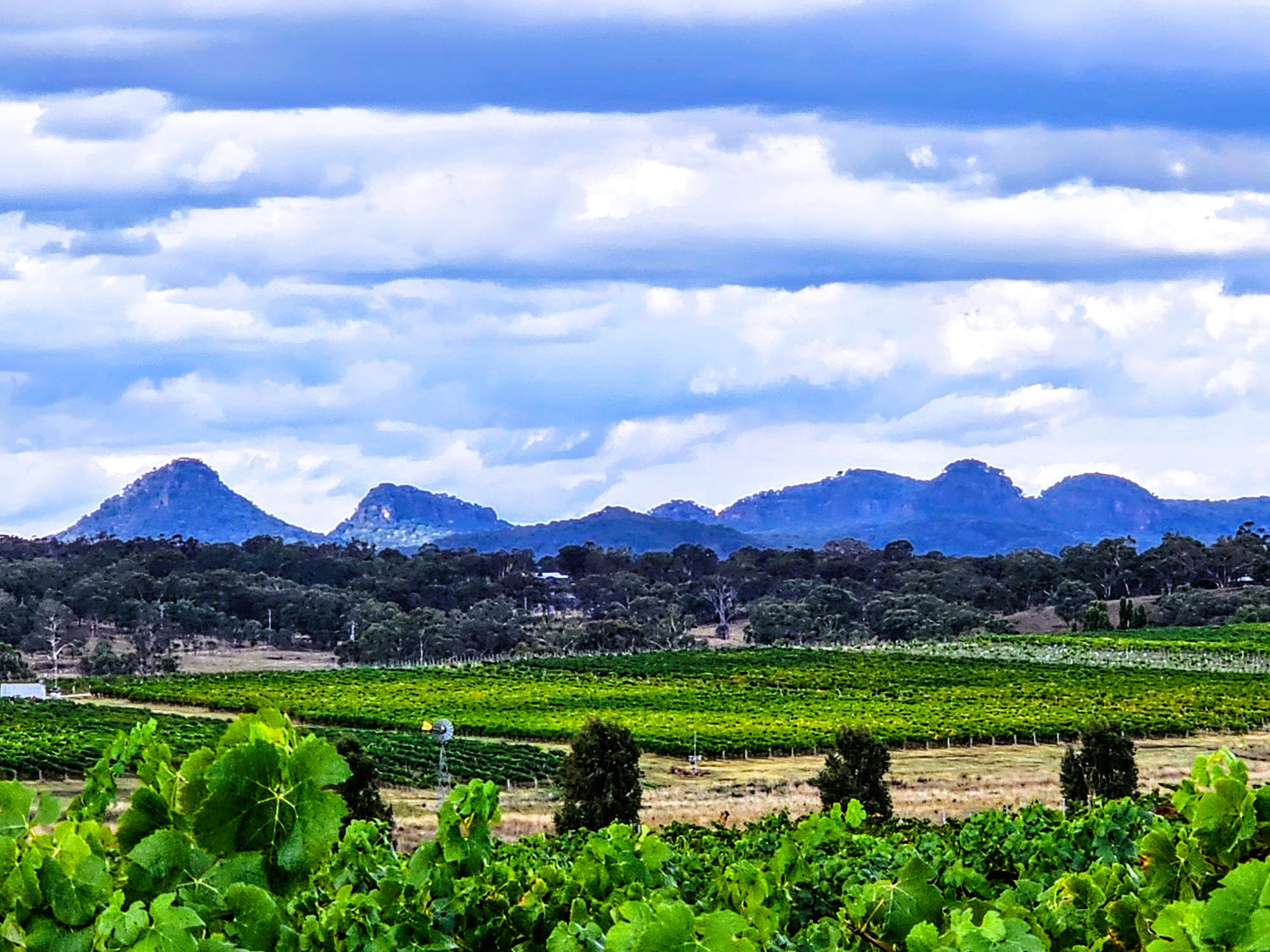 GREAT WINE STARTS IN THE VINEYARD
We believe great wine is grown in the vineyard, and it all starts with terroir. Our exceptional terroir is the closest comparable in Australia to our homeland of Burgundy. Our limestone enriched soils and ultra-cool climate enable cultivation of outstanding grapes.
As a single estate producer, our drive for quality is supported by our focus on terroir-driven cultivation & wine making; precision viticulture and regenerative agriculture practices.
We are a Member of Sustainable Winegrowing Australia.
Understand our Terroir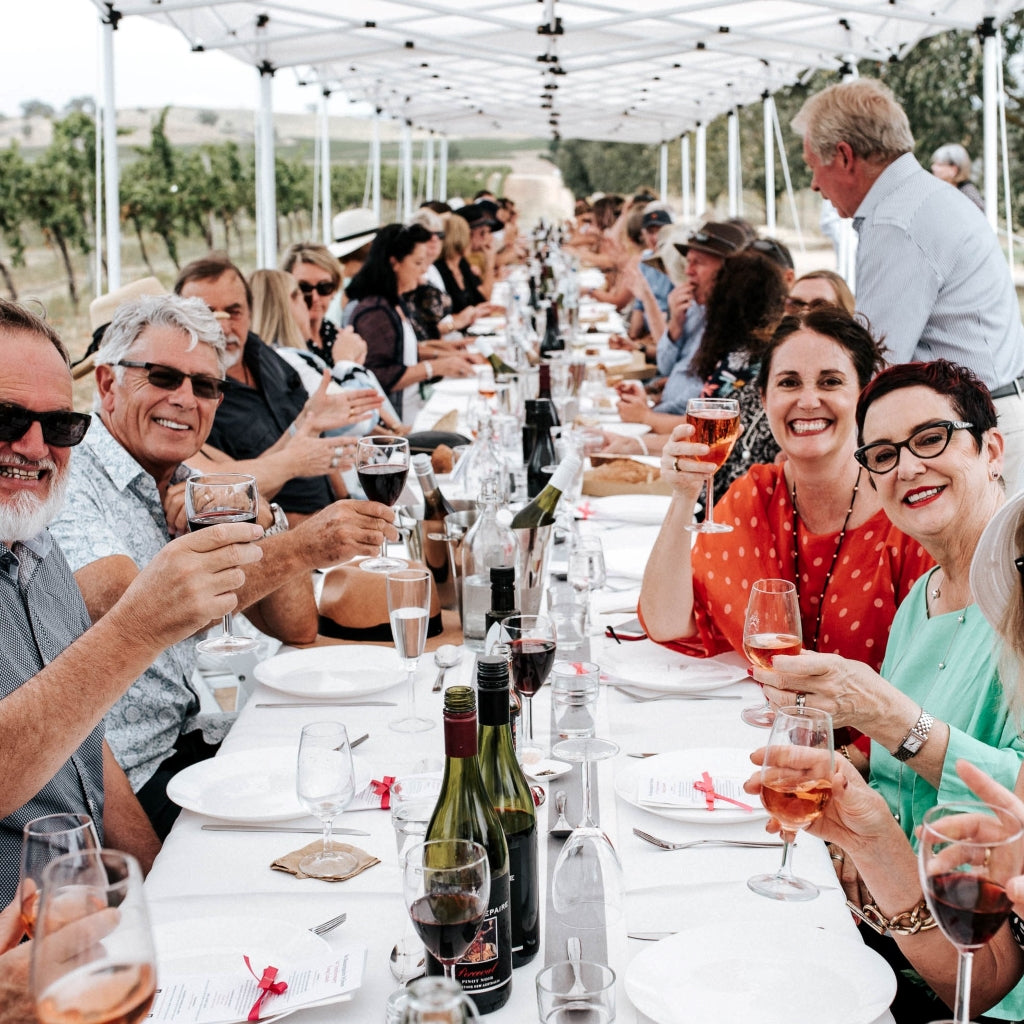 MEMBER'S WINE CLUB
Do you love our wine?
Our wine club offers you the opportunity to be a member of a wine club whilst having the full flexibility to choose only the wines you want to drink, delivered three times a year. With no joining costs, members enjoy a range of benefits, including ongoing discounts and free delivery.
Join online to enjoy membership benefits
Join Our Wine Club
Photos taken at De Beaurepaire Wines by: 0: AMEX, 1: Mudgee Region Tourism, 2: Mudgee Region Toursim, 3: De Beaurepaire Wines, 4: Jenna Kensey, 5: Destination NSW