"AN OUTPOST OF COOL COUNTRY CHARM"
So you're planning to visit De Beaurepaire Wines - we look forwarding to welcoming you to our cellar door! Whilst you're here, why not explore our historic hometown of Rylstone and the beautiful surrounding areas.
Wine, food, nature, and local culture & art await you. There is a range of welcoming accomodation; and lovely boutique stores (from stylish homewares & local crafts, to artisan wool) along the mainstreet to tempt you.
* Australian Traveller 2022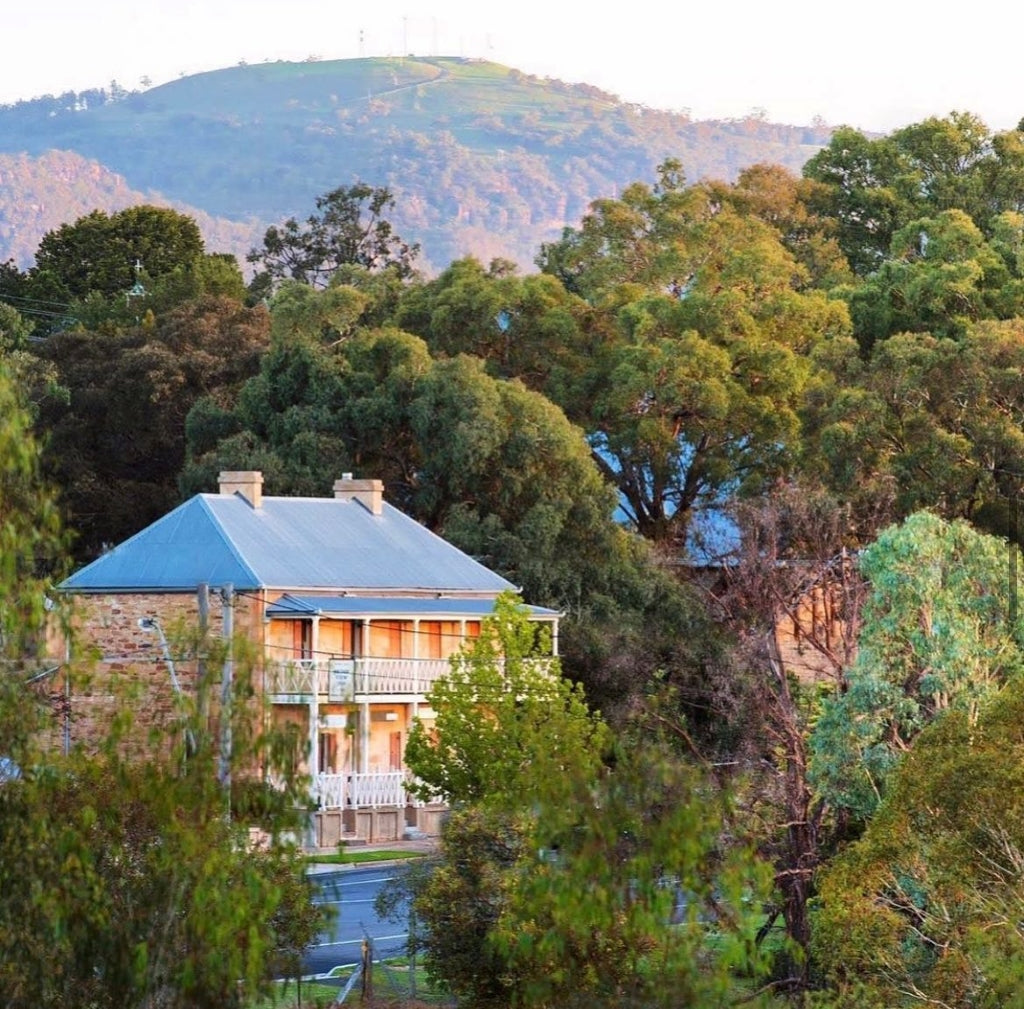 Heritage
Rylstone is an historic agricultural town. The Rylstone district was explored soon after the settlement of Bathurst in 1818. In search of good grazing land, colonial explorers pushed north & found the rich Capertee, Cudgegong, Lue & Bylong valleys. Flocks & colonial settlement followed. The village developed as a centre serving large pastoral properties. By the 1870s-80s, wealth from fine wool, horse breeding, fat cattle & the nearby Turon River gold fields saw Rylstone become a social & government centre, with numerous Victorian sandstone buildings that continue to give it great charm today.
Rylstone & it's surrounding areas are located on the traditional land of the Dabee Clan of the Wiradjuri Nation. We acknowledge them as the traditional custodians of this land. We pay respect to Aboriginal Elders past, present & emerging, and extend that respect to all First Nations people.
Aboriginal cultural experiences designed & led by local Wiradjuri people: Wirimbili Cultural Experience
Insight into lives of colonial settlers: Rylstone Cottage Museum
Industrial, social, economic and political history of Kandos: Kandos Museum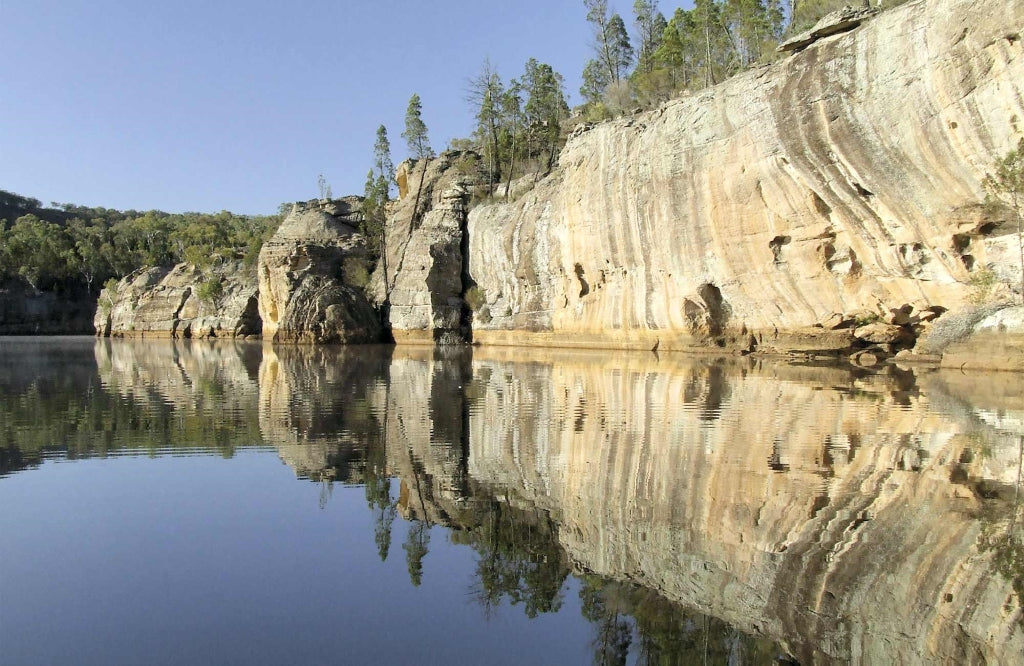 Nature
Rylstone is the gateway to the World Heritage-listed Wollemi National Park, lush Bylong Valley, and stunning Capertee Valley. Pack a picnic, grab your trainers and head off to explore these truly beautiful locations.
Ganguddy-Dunn's Swamp: Offers a tranquil escape in the Wollemi National Park with remarkable pagoda rock formations and serene waterways. Enjoy the location for its beauty, walking tracks, waterways and natural heritage. Southern Cross Kayaking offer guided tours, providing a peaceful and spectacular paddle, and the opportunity to learn more about the natural and cultural history of the area.
Ferntree Gully: A stunning rainforest area with many walking tracks that take you down into the cool narrow fern-tree studded valley floor, and/or around the top edge of the rocks with amazing views towards the valley.
Capertee Valley: The world's second largest canyon. Sandstone cliffs dominate the escarpment, drawing down into a deep chasm carved into the environment over millions of years.
Image: Ganguddy, NSW National Parks
Local Culture & Art
Alex Scheibner: Sculptor, Artist, Blacksmith:
Guluu Gallery: Aboriginal owned and run showcasing one-of-a kind pieces designed & created by Aboriginal artists
Gallery 47 Rylstone: monthly exhibitions of local artists
Rylstone StreetFeast: local food & wine, along with live music (November)
Rylstone Show: Country show held at the Rylstone Showground (February)
Cementa: biannual contemporary arts festival held in Kandos
Image: Alex Scheibner. Poppy sculptures also found on our lawns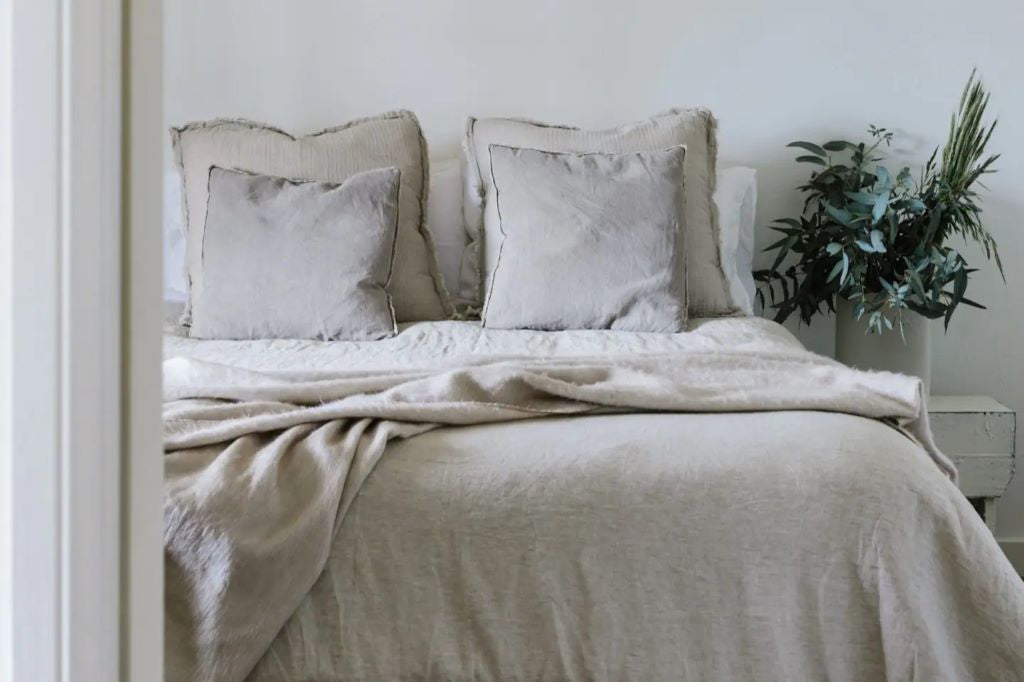 Accommodation
There is a plethora of lovely BnB and Pub accomodation in Rylstone - way too many to list! The best resources are AirBnb & Stayz.
Based on our guests' feedback, some of their favourites in the areas surrounding Rylstone are:
Capertee Valley: Belle Bois and Warramba
Homesteads on neighbouring properties: The Shed Carwell, Moonbucca Guesthouse, Ridgewood Rylstone, Coomber Guesthouse
On the way to Mudgee: Camphill, Old Bara Guesthouse, Wandarra Homestead, Wollemi Retreat, Eaglestone Farm, Odd Frog Lodges
On the way to Rylstone: Turon Gates, Bubbletent, Hepburn Retreat
If you have visited our cellar door and stayed somewhere truly special in our area, please let us know :-)
Image: Warramba