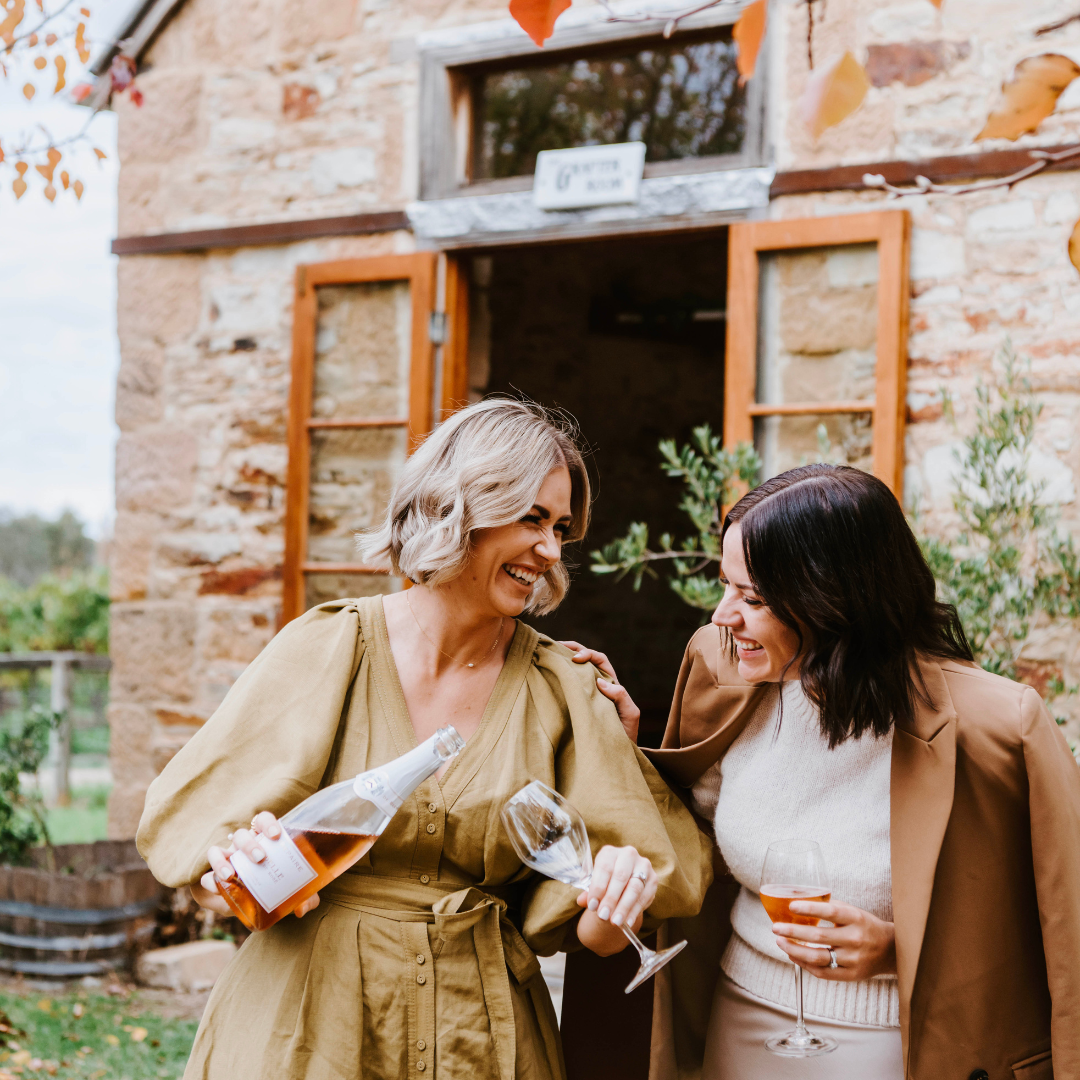 Le Salon: Small Private Events
Celebrate your special occasion with an exclusive event in beautiful vineyard surroundings.
Our historic 1850s stone stable, 'The Grafter Room', offers the perfect backdrop for an intimate event for 10 people. Overlooking 100,000 vines, savour delicious wines and a delectable grazing table with those closest to you. Afterwards, meander onto our picturesque lawns for a relaxing afternoon together. Soak up the breathtaking views and tranquil setting.
Carefully crafted for the most memorable moments, Le Salon is perfect for a private escape to enjoy quality time with the people you care about.
Please note, this is a wine event and not suitable for under 18s.
Check Availability + Book Now
Le Salon: Details
$1,390 for 2 hours exclusive use of the 1840s-built and very historic Grafter Room
Saturdays 1-3pm
Up to 10 people for two hours.
A curated grazing table of food
Five bottles of wine from a menu of options.
Additional wine may be purchased on the day, including Reserve and Museum wines.
Advance bookings and payment are required, with 100% refunds available up to 14 days prior and 50% refunds up to 7 days prior. No refunds are offered for cancellations with less than 7 days notice. Our menu is set, but we can make some small tweaks. Allergies and dietary requirements must be notified at least 2 weeks in advance and we can accommodate vegetarian and gluten free options, but cannot provide an entirely gluten free menu. We cannot accommodate vegan dietary requirements or nut allergies. Bringing outside food and drink is not permitted and all attendees must be over 18.
Check Availability + Book Now
Images: 1. Mudgee Region Tourism taken at De Beaurepaire Wines