For lovers of our wines, our SOCIÉTÉ DE VIN provides you with a bespoke selection of a dozen of your favourite De Beaurepaire wines delivered to your door three times a year. 
SOCIÉTÉ DE VIN
Curate your own wine adventure
So you love our wines! Would you like to continue l'amitié?
As you won't find our wine in bottleshops, our wine club is a great way to keep your cellar stocked with your favourite wines to share with those you care most about.
Our wine club offers you the flexibility to choose the wines you want, and the convenience of delivery to your door. And, you can change your wine selection in every order! Members enjoy a range of benefits.
15% OFF CELLAR DOOR PRICES & FREE DELIVERY
SELECT YOUR OWN WINE & DELIVERY MONTHS
ACCESS TO MUSEUM WINES & SOUGHT-AFTER VINTAGES
EARLY ACCESS TO WINERY EVENTS
Commitment: 12 bottles per order & 3 orders per year
JOIN SOCIÉTÉ DE VIN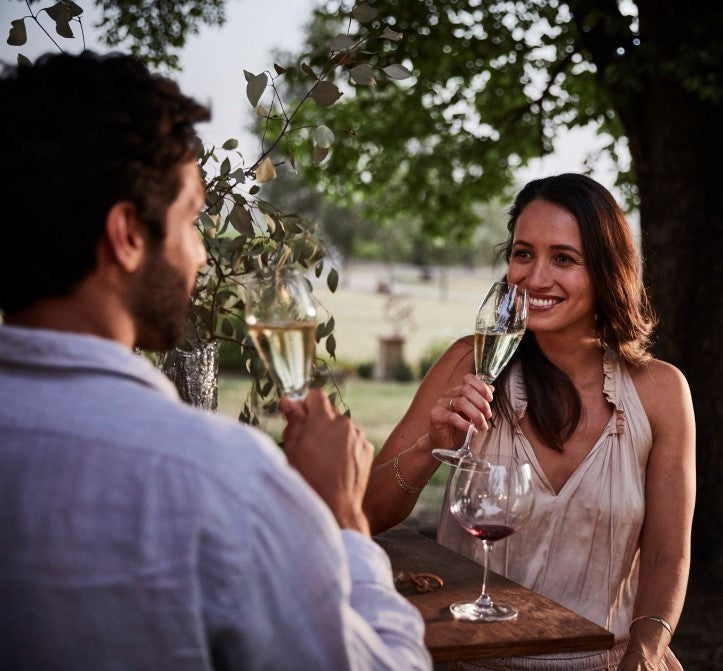 HOW IT WORKS
We send wine club orders from our winery at the start of each month.
About 10 days before your next order you'll receive an email with your current order and a link to our wine club portal. If you'd like to update your order, simply click on the link. The portal contains a list of available current and museum releases. To update your order, choose the 12 or more wines you'd like before the nominated cut-off date and time. Please double-check the order confirmation you receive to make sure it is correct.
If we don't receive your updates by the cut-off, we'll assume you are happy with your previous selection and send you the same order.
Every wine club order is processed, handpicked, packed and prepared for courier collection on a particular day, so we hope you understand we are unable to make changes to your order after the cut-off.
If you have any questions, need to adjust payment/delivery timing, or would like to change your membership, please call (02 6379 1473) or email us.
Please feel free to place additional orders by emailing us. Wine Club benefits are not available via our online shop.
EMAIL WINE CLUB
TERMS & CONDITIONS
I am 18 years or older.
I authorise De Beaurepaire Wines to debit my credit card with the cost of my wine orders for the delivery months I have selected.
I understand that wines will be dispatched automatically in my pre-selected month unless I advise otherwise 1 month prior to delivery.
I understand that my selection of wines will be used as my preference for future deliveries, unless I update my order before the nominated cut-off, and that vintages and prices may change.
I confirm that the wines I am purchasing are not for resale by a licensed person.
I understand that I may change my selection and the timing of my shipment by emailing wineclub@debeaurepairewines.com.
I understand that Wine Club discounts will not apply in conjunction with other offers unless specified.
I agree to a minimum purchase of 36 bottles per year to retain my membership.
I agree that I must provide written notice of membership cancellation to wineclub@debeaurepairewines.com. Such cancellation may only take effect after my third shipment of De Beaurepaire wine has occurred.
* De Beaurepaire Wines reserves the right to amend the terms and conditions at any time.
JOIN NOW
Photos taken at De Beaurepaire Wines by: 1: Mudgee Region Tourism, 2: Mudgee Region Tourism, 3: Destination NSW